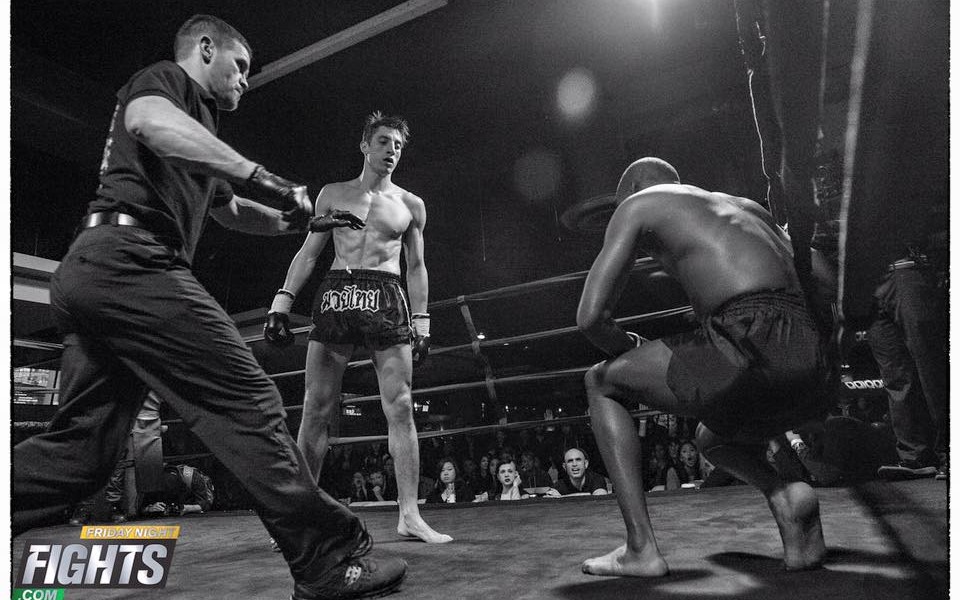 Friday Night Fights (26 February 2016) — with RESULTS
RESULTS:
Joe Merolla is like a Diesel engine. Slow to get going, then you can't stop him. Unfortunately starts too late in this entertaining bout and loses decision to active and unorthodox Alex Cardenas (FL ATT).
Gaius Ebratt wins his pro debut in spectacular fashion with a 3rd round stoppage of veteran Harris Norwood (GA ATT)!
Gaius Marvel Ebratt and Joe Merolla fight this Friday, February 26th on Friday Night Fights. There are still a very few tickets available at the reception desk, or online at:
http://www.ticketfly.com/purchase/event/1034545?utm_source=FivePointsAcademyNYC
Come out and cheer these two on!