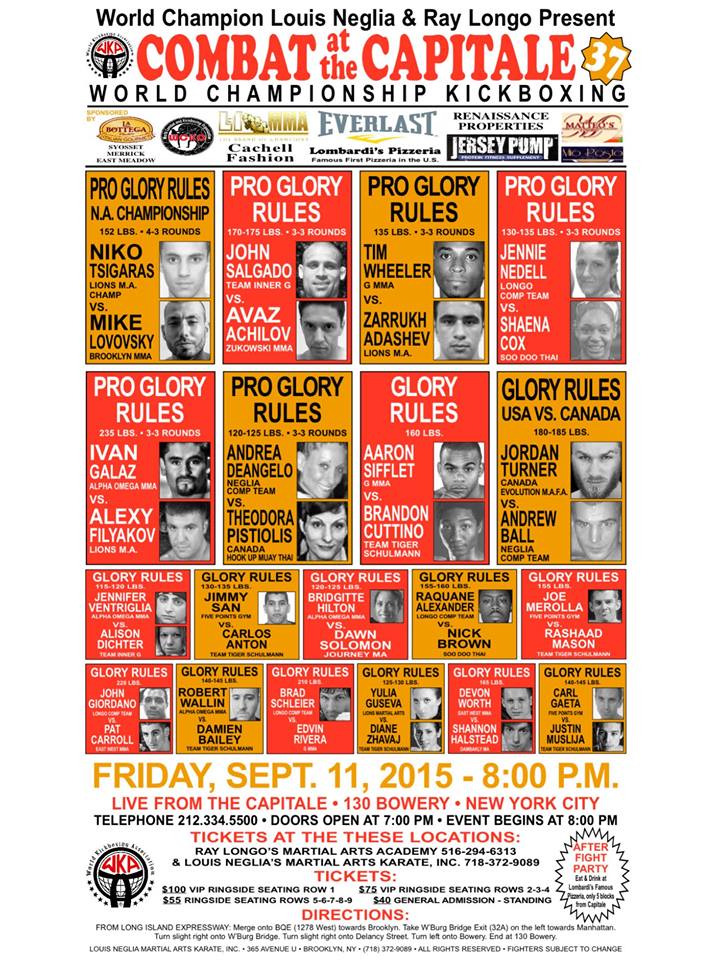 Joe Merolla and Jimmy San represent the Five Points Fight Team at this long-running event, right in our neighborhood: at the grand old bank building that is the Capitale event space at Grand and Bowery. Doors are at 7, first bout at 8 pm. Tickets are available at the Five Point reception desk…Come on out and make some noise!
RESULTS:
Jimmy San marks the Five Points return to the Capitale with a bang! Dominant win over Carlos Anton (TSKMMA), winning every round.
Meanwhile, much to our disappointment, Joe Merolla's opponent (Jerome Bourne of TSKMMA) failed to appear at weigh in. On to the next one.