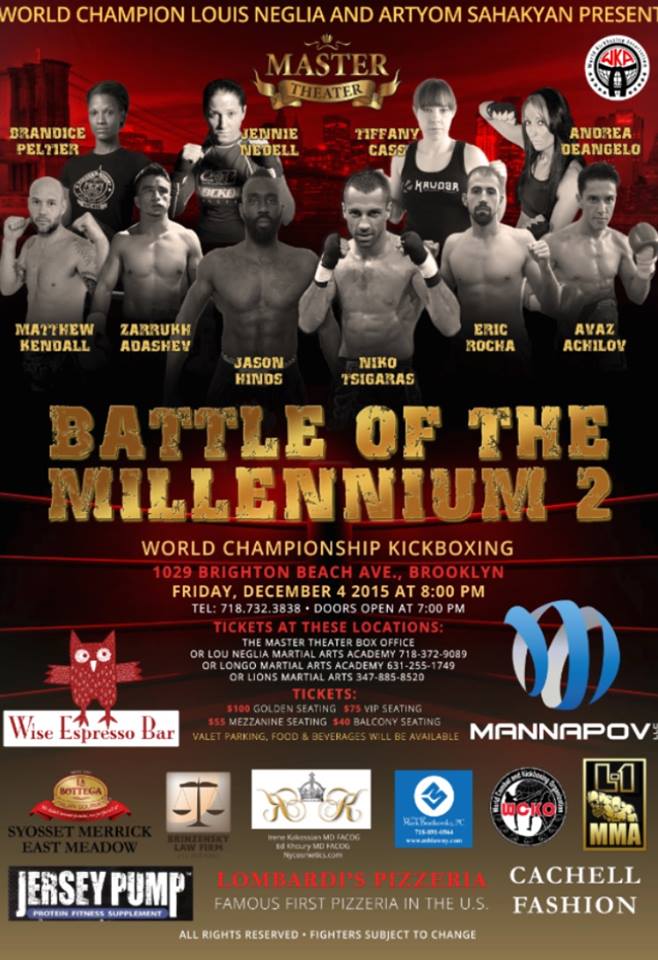 This is going to be a big night in Brighton Beach, Brooklyn: Brandice Peltier makes her pro debut against the experienced and very tough Jennie Nedell (Longo Fight Team). Plus the return of the explosive Cornell "Chocolate Thunder" Ward versus slick Canadian southpaw Jonathan DiBella (Dibella Kickboxig Montreal). Tickets discounted for Five Points students available at the reception desk.
RESULTS:
Tough breaks for the Five Points team tonight. Fighting the very experienced, hard-hitting Canadian southpaw Jonathan DiBella, Cornell got caught early with a ripping straight left. The veteran DiBella pressed the advantage and Cornell was never able to get his signature hard kicks going. He continued fighting into round 2 until Steve and Simon called it.
Brandice stepped into the ring in her pro debut against veteran Jennie Nedell. Brandice looked to be settling into the fight, landing hard kick and punch combinations. Then Nedell threw a blistering spinning back fist that Brandice didn't see, putting her down and unable to beat the count.
Two rough losses…but solid experience gained and two awesome displays of heart from the Five Points team.